LAWRENCE -- Police are asking the public to assist in locating a missing Lawrence man.
lawrence, missing, man, police
---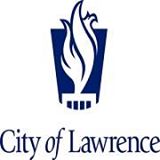 The Independence Day holiday will not affect residential or commercial trash and recycling collection routes this week
City, Lawrence, Closings, July
---
TOPEKA -- Pat George will leave in July to become the president of a nonprofit organization.
commerce, kansas, secretary
---
Gov. Sam Brownback has signed a bill that allows the state to change controversial limits on the amount of money welfare recipients could withdraw from ATMs.
Kansas, KS, Governor, ATM
---
TOPEKA -- State health officials are reporting the first positive case in 2015 of the virus that comes from mosquito bites.
mosquito, west, nile, kansas, health, virus
---
Next Entry