TOPEKA
-- Health officials in Kansas recommend people do not eat any Blue Bell products because of potential listeria. The company, meanwhile, says it's pulling everything off the shelves.
More
listeria, ice cream, blue bell, recall
---
LAWRENCE
-- The funk legend's live performance is among the announcements made for the annual Festival coming in June.
More
free, state, festival, funk, clinton
---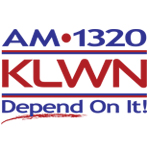 LAWRENCE
-- Unofficial results are in, and the Lawrence City Commission will have three new members.
More
lawrence, city, commission, election, results
---
LAWRENCE
-- The principal of Lawrence Free State High School is stepping down to take on another role in nearby Shawnee County.
More
free, state, high, school, principal
---
KANSAS
-- State health officials continue their investigation into listeria bacteria after they say it has been found in another Blue Bell ice cream product, prompting an expanded recall.
More
recall, listeria, kansas, ice cream
---
Next Entry