LAWRENCE -- The once-pregnant rescue dog that went missing this past winter, prompting hundreds in Lawrence to find her, has since given birth, and several of Penny's pups are ready for a home.
puppies, Penny, Lawrence, adoption
---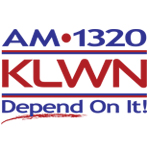 LAWRENCE -- The route will get people out to the new Lawrence Workforce Center, Peaslee Tech, and more at 31st and Haskell.
lawrence, bus, route, workforce, peaslee
---
Lawrence Public Schools Superintendent Rick Doll announces the
selection of Myron Graber as principal of Lawrence Free State High
School, effective July 1, 2015, and pending Lawrence Board of Education approval.

FSHS, Principal, Myron, Graber
---
Ride-hailing company Uber says it is pulling out of Kansas after the state Legislature overrode Gov. Sam Brownback's veto of new regulations.
Uber, Ride, Sharing, Kansas
---
Attorney General Derek Schmidt says the state has received 100,000 applications for its concealed carry program.
Kansas, KS, Concealed, Carry, Applications
---
Next Entry