LAWRENCE -- KU Debate is number 1 in the latest rankings. Here's the Top 10 at the end of 2014.
More
KU, debate, rankings
---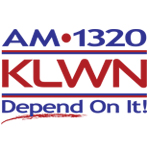 LAWRENCE -- More than a ton of food and double the toys this year for a Lawrence event, and the crews that collected it all want to thank you for your curbside generosity.
More
lawrence, toy, drive
---
On Tuesday afternoon, officers arrested two Free State High School Juniors in connection with recent cases of vandalism committed at Lawrence High School, Free State High School and several other businesses and private property located throughout the city.
Lawrence High School, Free State High School, Graffiti
---
Lawrence -- Street maintenance crews will be on duty at 7:30 p.m. tonight and work around-the-clock as needed based on what precipitation occurs – a possible mixture of snow/rain/ice
.
Lawrence, Weather
---
Next Entry