Detectives with the Lawrence Police Department continue to investigate a stabbing in which the victim was located near 6th and Monterey Way, in northwest Lawrence, around 2:30am Sunday morning.
More
Lawrence, Stabbing, Robbery
---
LAWRENCE -- The President opens his speech with a big "Rock Chalk!", talks a little basketball, his Kansas roots, and then gets into middle class economics.
More
lawrence, president, speech, audio
---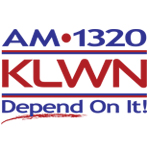 LAWRENCE -- Ballard Community Services will be attending the President's speech in Lawrence as special guests of the White House.
More
ballard, lawrence, president
---
The White House has announced that President Obama's speech on Thursday will be open to the public, but only a select amount of tickets are available.
---
Next Entry